Beewon Korean Cuisine is located on Dr Phillips Boulevard just south of Turkey Lake Road in Southwest Orlando. I am a big fan of Korean food as it is often fresh, tasty, and healthy. The only set back about it is that its a bit expensive for the amount of food that you get. Beewon is no exception to this, owing in no small part to its location in the upscale Dr Phillips neighborhood.
Inside Beewon!
Inside Beewon, photos of Korean pro-golfers/patrons, wooded tables, chairs, and traditional Korean decor fill the space. It is definitely larger and more airy than the popular Shin Jung, leaving you plenty of space to breath in case you decide to cook up some bulgogi or kalbi beef ribs at your table.
Fried Mandoo dumplings
We ordered the mandoo fried dumplings, a tasty appetizer that I wish had a bit more filling. The spicy seafood noodle soup is always pleasant, with its familiar spicy and thick seafood broth with shrimp, clams, mussels, and Korean noodles. The kalbi beef short ribs ( a bit steep at $24.95 a plate) is excellent though a bit chewy, marinated in a sweet soy sauce and char grilled.
Banchon – side dishes! 
Spicy seafood noodle soup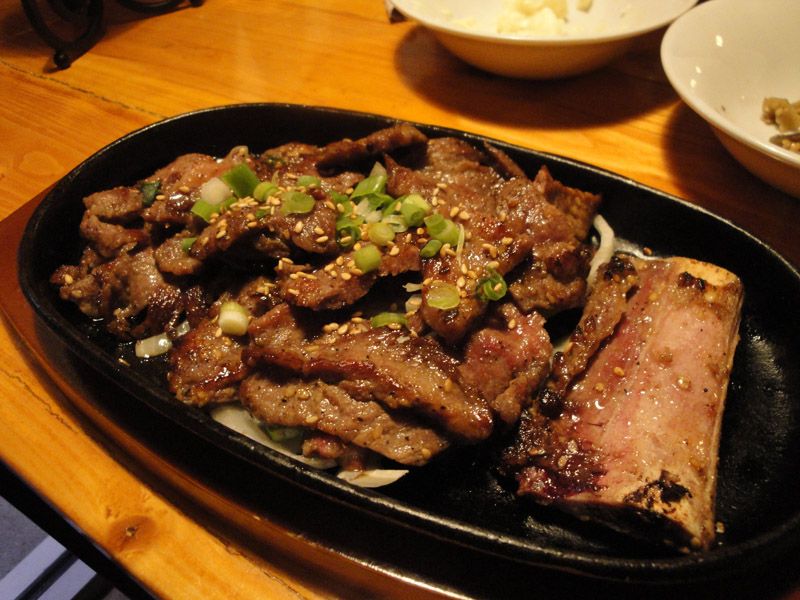 Kalbi Short ribs!
Overall Beewon is a pretty good Korean establishment to visit if you are out in the west side of town though I do prefer other establishments that are closer. Check it out!
.
.