Have you heard about this new Cantonese Chinese Dim Sum and Seafood restaurant in Orlando?
It's called YH Seafood Clubhouse and they recently opened in the Dr Philips / Sand Lake area, serving up some of the best Cantonese Chinese food in town with unique dishes – like black truffle mushroom ha gow dumplings and abalone siu mai – in a gorgeous setting.

Cha Siu Roast Pork
For those who are new to dim sum, basically dim sum is a large range of small Chinese dishes that are traditionally enjoyed in restaurants for brunch – often including dumplings, noodles, and baked buns served with tea. Cantonese cuisine is cuisine developed in the Canton / Guangzhou region in the southeast of China, near Hong Kong.
YH Seafood Clubhouse is brought to Orlando by the people behind Yummy House, the authentic Chinese restaurant originally founded in Tampa. This is one of owner John Zhao's first new projects for the Orlando area, with upcoming projects including a Korean barbecue themed restaurant and a Hong Kong diner / bakery style in Mills 50 – stay tuned for more.
Something special about their kitchen – they installed specialized ($$$$$) woks for stir frying and have chefs from both Hong Kong and New York City in house to bring some of the latest flavors in Chinese cuisine to life.
You can really taste the flavor and skill and it has become my favorite Cantonese restaurant in Orlando.
Here are 10 Must Try Dishes at YH Seafood Clubhouse: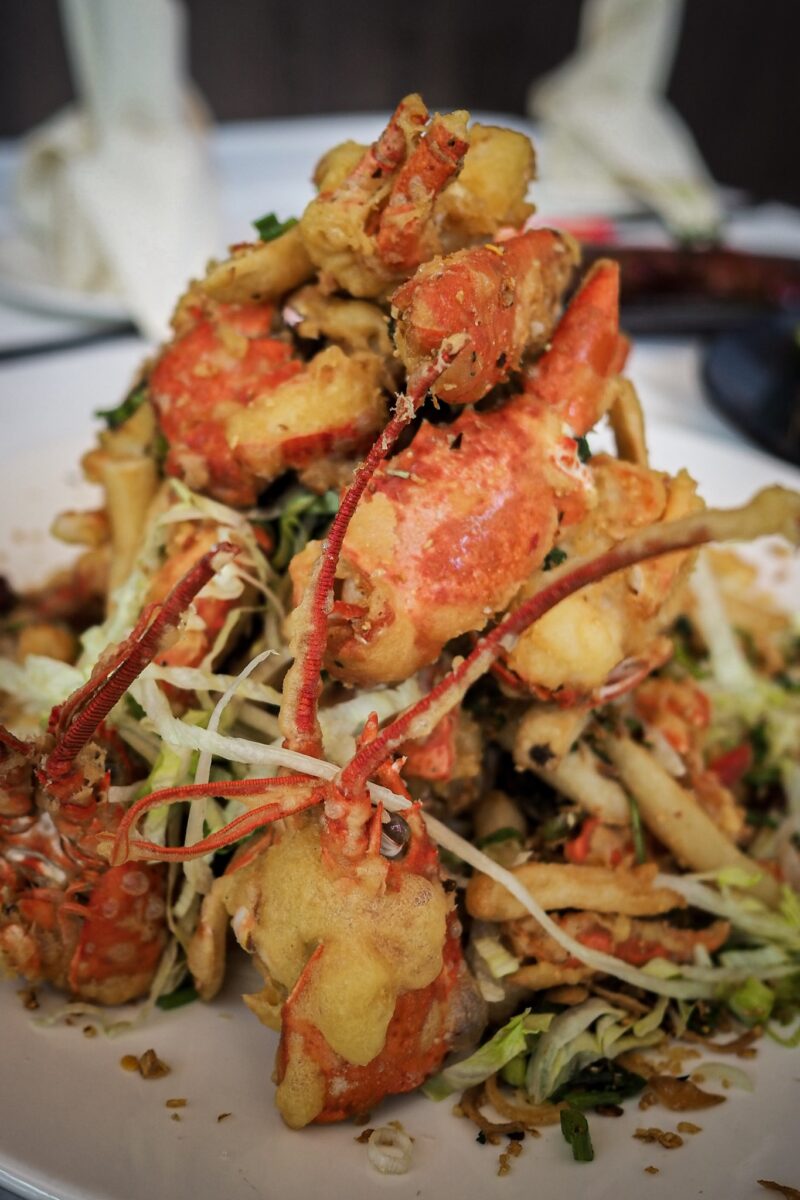 1. YH Clubhouse style Fried Lobster Mountain

2. Seafood Siu Mai

3. Cantonese Beef Chow Fun Noodles ????

4. Beef Ribeye with Scallions and Pepper

5. Deep Fried Shrimp Ball

6. Black Truffle Shrimp Dumpling

7. Salt and Pepper Calamari

8. Baked BBQ Pork Puff

9. Abalone Siu Mai

10. Baked Egg Tarts
These are just a few suggestions, of course there are many other dishes that would easily make this list and will be updated in the future – but this is a great start – enjoy!
YH Seafood Clubhouse
8081 Turkey Lake Rd #700
Orlando, FL 32819 United States
(407) 440-4979