Have you ever had Peking Roast Duck served two ways before? At YH Seafood Clubhouse, the fine Cantonese Chinese Dim Sum and Seafood restaurant in Orlando's Dr Philips Area they prepare Peking Duck with the crispy skin so you can make your own bao buns / tacos as well as a duck meat salad.
With fall coming, it's also a great chance to try new dishes like their pumpkin with oxtail or their wok sealed sea bass!
These dishes and other Chinese delicacies including the best fried rice in Orlando are highlighted this week below! Read on –
Featured Fall YH Seafood Clubhouse dishes:
* PEKING DUCK (2 WAYs) • ??? (2?)
a. Skin – Steamed Bun, Green Onion, Cucumber, Hoisin Sauce Duck Meat
b. Tossed With Field Green Salad and Vinaigrette Dressing
* JUMBO OYSTER WITH SHELL (2 PCS) • ???? – Choice Of: Steamed Garlic Soy / Black Bean Sauce Crispy Fried With Sweet Chili Sauce
* BLACK TRUFFLE SCALLOP • ?????? • U10 Scallops, Black Truffle, Chinese Green, Assorted Fresh Mushroom
* WOK- SEAL SEA BASS • ???? • Chilean Bass, Assorted Fresh Mushroom  , Chinese Green, Garlic Butter Sauce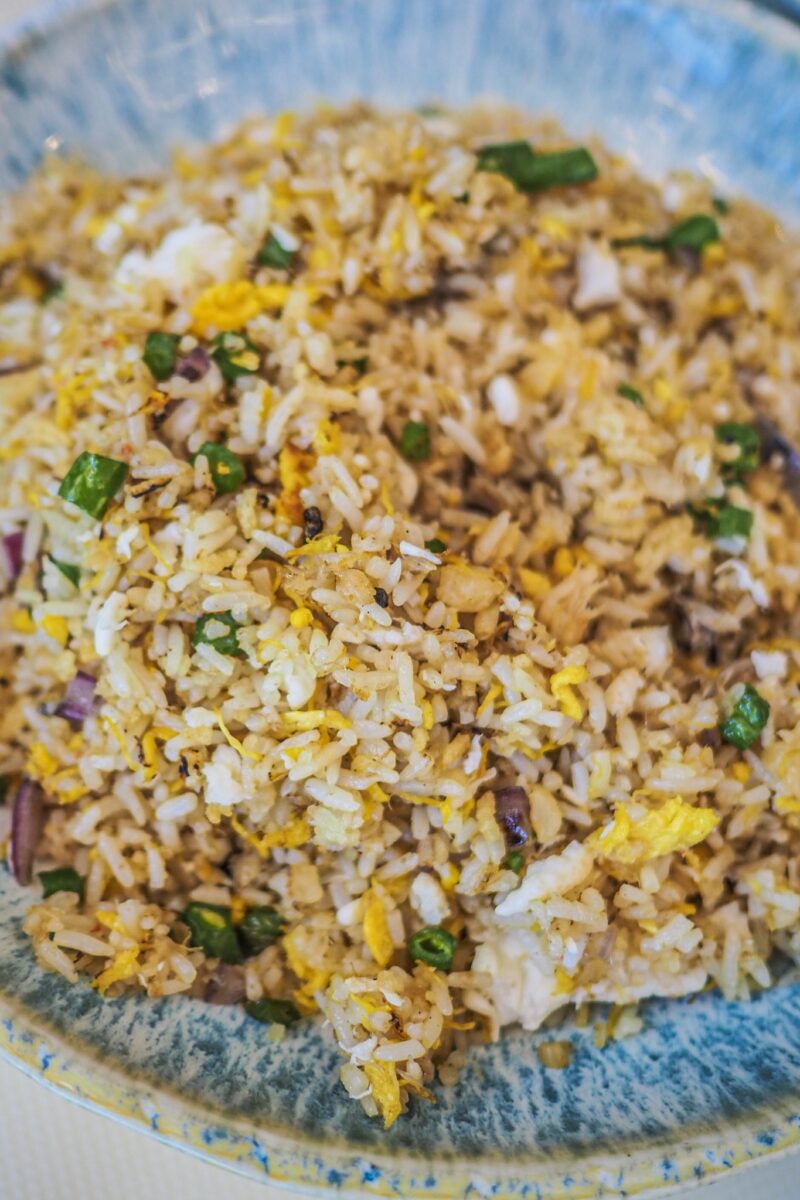 * AMAZING FRIED RICE • ????? • Crab Meat, Snap Peas, Onion, Cantonese Pickles, Egg, Butter, Jasmine Rice, Crispy Rice
* OXTAIL & PUMPKIN POT • ?????
Do you ever wonder where the best fried rice in Orlando is? It's also at YH Seafood Clubhouse and it's called literally Amazing Fried Rice.
YH Seafood Clubhouse
8081 Turkey Lake Rd #700
Orlando, FL 32819 United States
(407) 440-4979