The 1,500 acre Hyatt Regency Grand Cypress first opened its doors in 1984 along the sandy shores of Lake Windsong just outside of Disney World.
This year, the hotel celebrates its 30th anniversary and begins a process in renovating a few of the hotel's restaurant spaces, including the much lauded La Coquina, home of the award winning Sunday brunch. Included in the updates is a new company wide philosophy among the Hyatt hotel's food and beverage team of "thoughtfully sourced, carefully served" food.
Cascade American Bistro at the Hyatt Regency Grand Cypress is one of the restaurants on property that is undergoing a transformation in both its menu and setting, decidedly for the better. I sat down with Executive Chef Kenneth Juran and Cascade's sous chef Shelby Farrell to talk more about the changes and the direction that Cascade American Bistro is headed in.
Chef Kenneth Juran came to Hyatt Regency Grand Cypress in 1994, after 7 and a half years as Executive Chef at Park Hyatt in Washington, D.C, and Sous Chef Shelby Farrell, a recent graduate of Valencia College's Culinary Program, who brings a fresh outlook to the new menu and a raw passion for food.
"The menu at Cascade has completely improved in the past few years since the new philosophy of "thoughtfully sourced, carefully served" was rolled out. We have ingredients from local farms like Lake Meadow Naturals and herbs from our own on site garden." said Chef Kenneth.
"From our coastal waters, to our very own garden, our Chef strives to bring you the freshest ingredients Florida's farms & waters have to offer. We offer locally produced, sustainable and/or organic when possible." – Hyatt Regency Grand Cypress Chef Kenneth Juran on the menu at Cascade American Bistro
The restaurant itself will be undergoing some renovations to be completed by next year as well. Many of the furnishings appeared to be a bit dated, as were the servers' uniforms, and definitely would welcome the update to match the new philosophy. As it stands, it appeared like the place hadn't had much of an upgrade since the early 1990s.
Chef Shelby, who joined Cascade just as the new food philosophy began implementation, found her passion for cooking from growing up in a food loving Italian/Gulf Coast Southern family, where her maternal grandmother from Naples, Italy taught her to roll gnocchi as soon as she was tall enough to reach the counter from on-top of a chair – one of her earliest memories. In college, she joined Valencia's Culinary Program and was introduced to many great chefs, ultimately leading her to Hyatt today.
"The culinary program at Valencia College was great for me – I hear a lot of people complain about its lack of complexity and limited resources and I'm sure if I had gone into it with the experience I have now I would have thought the same thing but as someone who had a lot of raw passion but limited experience it was great and I was able to learn so much." she said.
Local Farms and Purveyors at Cascade American Bistro include:
Lake Meadows Naturals – Chicken, Duck, Eggs
Gary's Seafood – Line Caught Fish, Shellfish
Cahaba Club Farms – Micro Herbs, Lettuces
B&W Growers – Lettuces
King Farms – Tree Fruits, Garden Vegetables
Ashley Farms – All Natural Chicken
Sweet Grass Dairy – Cheeses, Dairies
Palmetto Creek Farms – Hereford Pork
During my visit, I got the chance to sample a few of the new signature items on the menu and was pleasantly surprised. The shrimp cocktail featuring shrimp from Pine Island, Florida was a nice starter, but it seemed to be missing some flair overall. The Burata and Frisee salad was much more delightful, topped with fresh Burrata mozzarella, candied pumpkin seeds, baby beets, toasted pumpkin seed dressing – I couldn't get enough of this tasty salad.
The creative Lamb Burger was tasty and a favorite, sufficiently moist and tender, full of spiced flavors like dill, topped with goat cheese, arugula, and house made pickles on a soft dill roll. Another favorite was the signature Crab Stuffed Flounder entree – generous amounts of luscious lump blue crab, stuffed inside fresh flounder and topped with paprika and glorious melted lemongrass butter from Lake Meadows Naturals.

Classic Shrimp Cocktail/ Bloody Mary spiced cocktail sauce, shaved celery – Pine Island, FL shrimp

Burrata and Frisée / fresh Burrata mozzarella, candied pumpkin seeds, baby beets, toasted pumpkin seed dressing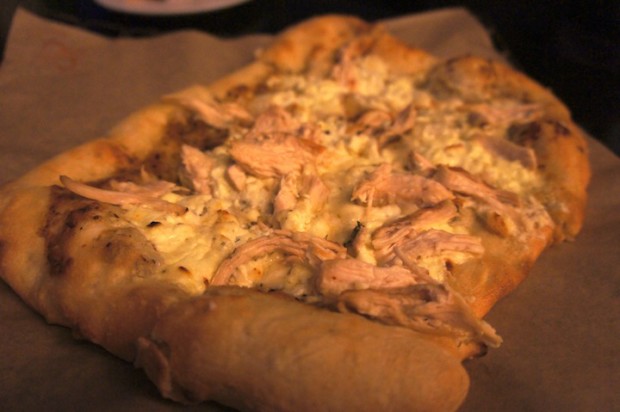 Lamb Burger/ goat cheese, arugula, spicy bread & butter pickle on a soft dill roll, house made chips

Crab Stuffed Flounder/ lump blue crab, olive oil, crushed potatoes, paprika, lemongrass butter from Lake Meadows Naturals (Ocoee, FL)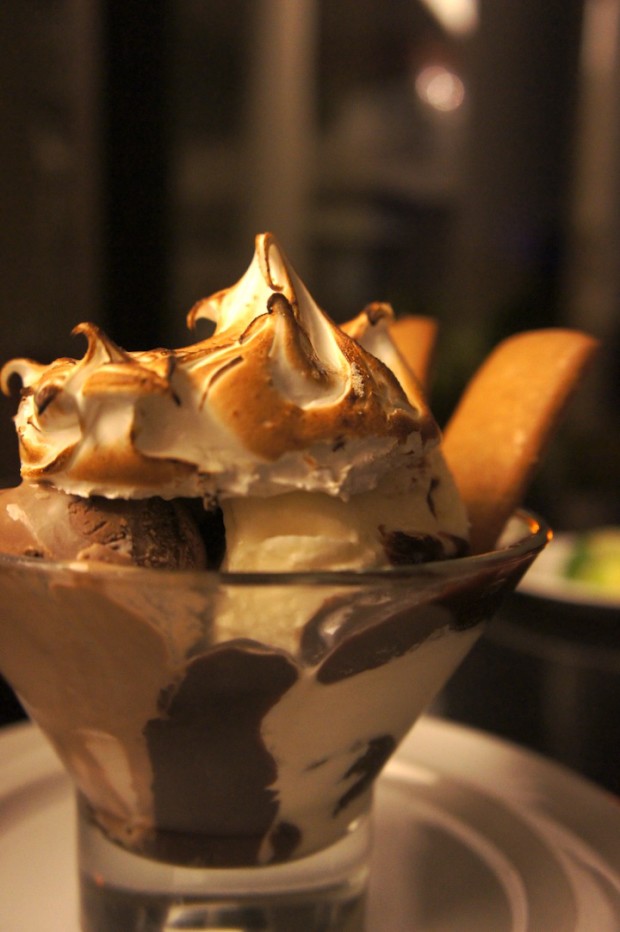 Overall, the menu at Cascades is steadily improving, and I can't wait to come back, especially once the renovations and transformations are complete. Prices were on the higher end of acceptability, however, and I would recommend lowering them just a tad to encourage more locals to come.
A pleasant surprise at Cascade American Bistro, is that it is also the home for Chef Yoshi, formerly of the acclaimed Sushi Man restaurant on Sand Lake Road. On the back side of the regular menu is an extensive sushi menu…more on that next time.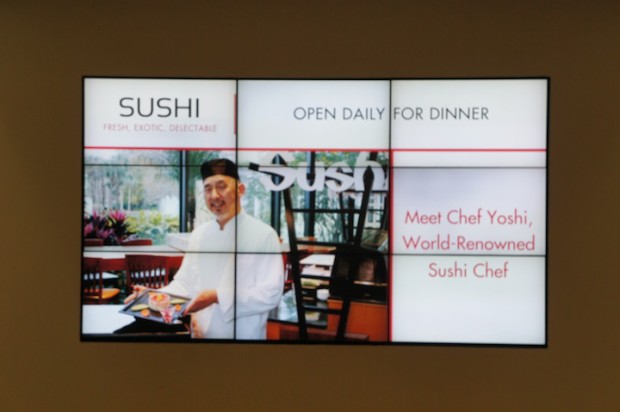 Over the years, the Grand Cypress has added a free-flowing lagoon pool, Rock Climbing Station, new interactive Water Jet Splash Zone, rope bridge, walking paths, and expansive, wrap-around sundecks. New features complement the resort's favorite activities including; S'mores pit, beach volleyball, tether ball, hammocks, watersports and marked jogging, walking, and biking trails.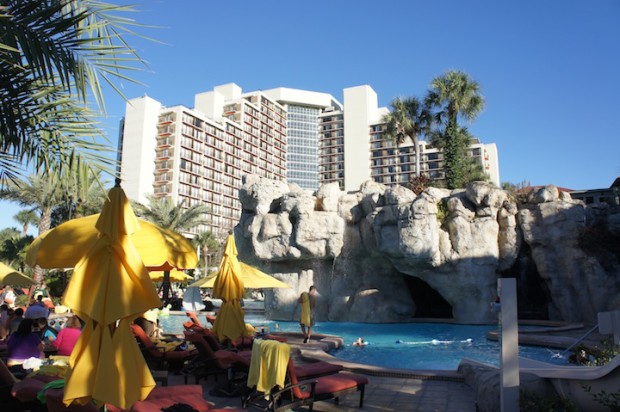 Hyatt Regency Grand Cypress Special Promotions
Known and awarded for its long-standing grandeur, pristine outdoor recreation, privacy, and uncompromising standard of service, Hyatt Regency Grand Cypress celebrates 30 years of grand excellence throughout 2014. The celebration continues with the 30th Anniversary Grand Experience Getaway with room rates starting at $198.40 per night to include a $30 food and beverage credit, based on availability through December 20, 2014.   Use special offer code RTRO.
For more information; call 407.239.1234; visit GrandCypress.Hyatt.com; like Hyatt Regency Grand Cypress on Facebook; and follow on Twitter at @HRGrandCypress.