Pier 407 is a new Cajun and seafood restaurant recently opened on East Colonial just west of Rouse Road. It's a family owned and operated restaurant that "strives to serve authentic Louisiana cuisine at affordable prices."
I dropped by recently to eat dinner with family and friends and was charmed by the friendly owners and their family. I guess you can add this to the list of many Vietnamese owned Cajun restaurants around town, many who have started after leaving Louisiana in the midst of Hurricane Katrina's destructive wake.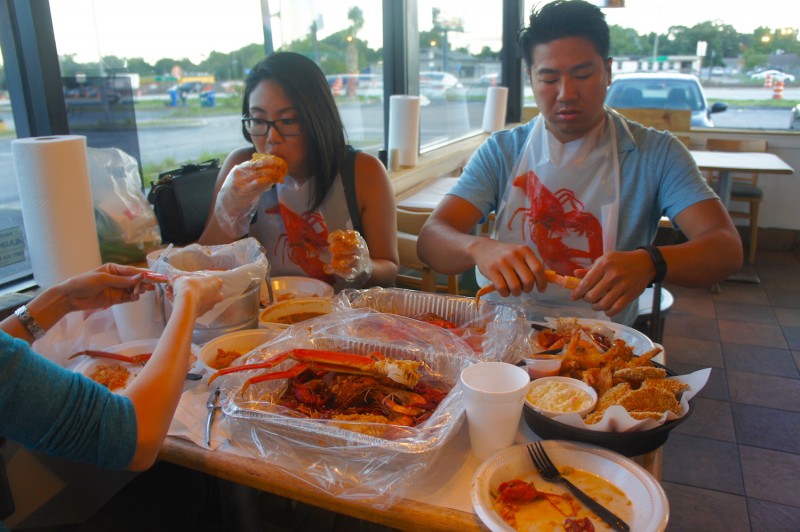 They did a great job remodeling the space, which was rather sparse before with a few posters of Indian films, now the space has as an urban, rustic harbor warehouse feel.
The menu is hand-written, quite decoratively, on a chalk board, listing out their seafood dishes and specials from fried to steamed, po boy sandwiches, gumbo and jambalaya. The jambalaya was hearty and flavorful, yet somehow reminiscent of fried rice – delicious all the same.
I noticed the seasonings here give the seafood a more fresh taste, less heavy handed as some places can be. We ordered the $19.95 special that can with queen crab legs, crawfish, and shrimp. We also ordered the fried shrimp platter and the awesome mini beignet desserts. Really enjoyed the fried shrimp, but especially enjoyed the delightful panko crusted and seasoned fried potatoes that accompanied them.
It's open from 3pm till 9pm daily now, but they hope to expand to lunch hours in the future.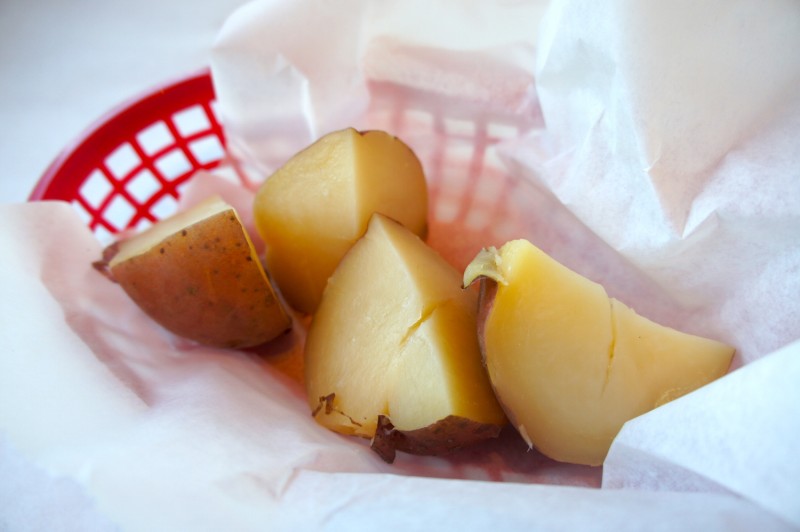 Gumbo at Pier 407
Pier 407 Cajun Crab and Seafood
10725 E Colonial Dr
Orlando, Florida
(407) 734-5997
For more info, visit:
https://www.facebook.com/pages/Pier-407-Cajun-Crab-Seafood/789990021079617