We were recently invited to check out the new renovation at Bonefish in Winter Garden as well as sample the delicious Florida Stone crabs that are in season.
Florida stone crabs, sold cold, are very meaty and juicy with a rich, sweet flavor and what's more – they can be quite a sustainable seafood dish.
Fishermen remove one of their claws and return the crab to the ocean where it can re-grow its lost limb. Though stone crab claws are tender inside, on the outside, they're strong enough to break an oyster's shell.
Orlando Bonefish Grill restaurants are now offering stone crab claws in all Florida locations, where they are locally sourced.
Sold by the pound, Bonefish Grill's stone crabs come fresh off the Florida docks and served the way they were meant to be served, chilled, cracked, and ready for dipping.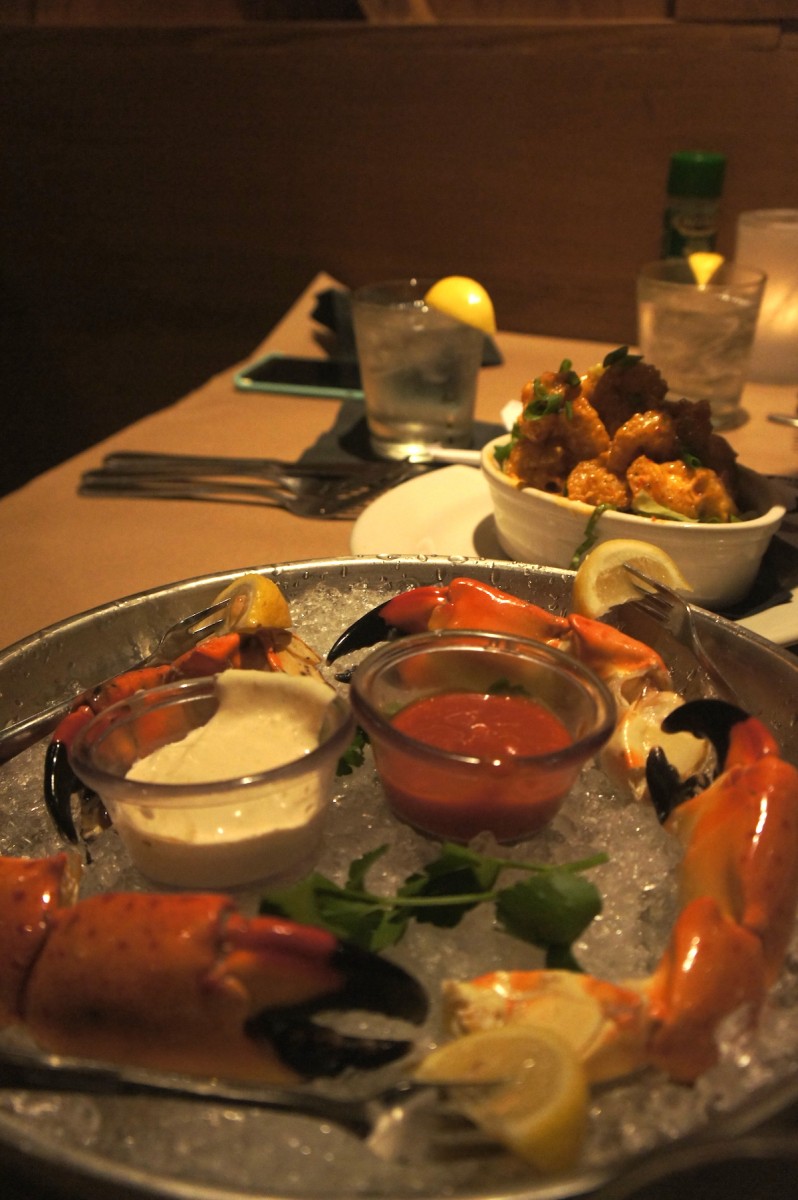 In Winter Garden, the interior recently underwent a new renovation with an industrial, sleek look that harkens back to an estuary or mangrove idea – a place where fish love to hang out at. There's even a large decorative art piece of a shiny metallic fish on one of the walls.
The bang bang shrimp is a favorite here and for good reason – crunchy, sweet, crispy and spicy tangy, creamy – it's quite good and a highlight of the menu.
I really enjoyed my fish and chips as well, three cod fillets, tempura-battered in a special blend of seasoning, served with French fries and tartar sauce.
The corn and crab chowder was disappointing as it was served at a tepid lukewarm temperature and was rather bland in flavor. The corn and crab were fresh, but the chowder soup itself was lacking.
The teriyaki chicken rice bowl also disappointed – the chicken was bland and the rice was undercooked. The teriyaki sauce was too salty and the presentation overall was unappetizing.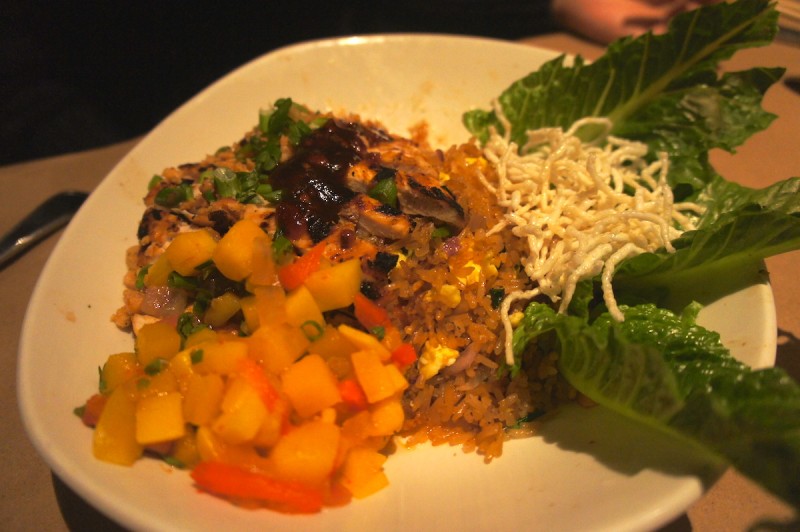 Definitely needs some work in the kitchen to bring the standard up to make up for the misses.