On a sunny, early Saturday afternoon in South Florida, a Chinese grandma sits with her children and grandchildren around a round table with a lazy Susan in the center. The family are all enjoying the delights of "yum cha" (literally drinking tea) with dim sum plates with their family at Toa Toa, a famous and Zagat-rated authentic Chinese restaurant located in a small plaza in Sunrise, Florida, a suburb of Ft. Lauderdale, just a few minutes away from the Sawgrass Mills Mall.
South Florida's Asian-American community is growing every day. The Chinese community in Coral Springs in particular has a strong presence here with local festivals, restaurants, markets, kung fu schools, and shops dedicated to Asian cultural palates and needs. I think it may be the good schools and nice, warm weather down there that keep them here.
Or it may be the delicious Chinese dim sum at Toa Toa Chinese restaurant. Named after a famous dim sum restaurant in Hong Kong, Toa Toa has been serving these tasty small plates (as well as a full Chinese dinner menu) since 1990, over 23 years ago. Chef To Wong and his wife Alice Wong opened the restaurant after moving to South Florida, hailing from the mecca city of dim sum: Hong Kong. Chef Wong started working to support his family at the age of 15, in Hong Kong's dim sum restaurants, working hard every day and night in the kitchens and learning and mastering the art, the "kung fu", of creating delicious, high quality dim sum dishes.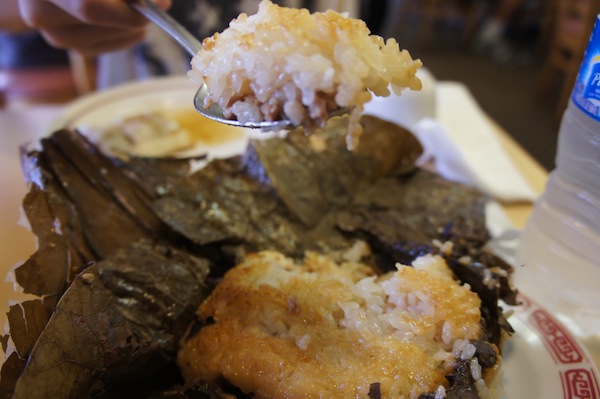 According to daughter May Wong (also, my fiancee!*), Toa Toa restaurant is able to continue to serve the South Florida community for so many years due to the love of their many loyal customers and the quality and consistency of the food that the kitchen puts out. The weekend lines out the door at Toa Toa are a testament to this.
Some of the favorite dim sum plates at Toa Toa include classics such as steamed shrimp ha-gow dumplings, siu mai pork dumplings, and shrimp rice paste noodles with a sweet soy sauce. They also have popular baked sweet custard buns, sesame balls filled with lotus seed paste, and flaky egg tarts for dessert. The dishes are made fresh and from scratch on the premises by Chef Wong and his staff, the same way since they first opened in 1990.
Traditionally, the way dim sum is served is by a push cart that has all the dishes inside and pushed around the restaurant. This way has been going away for a while now, even on a recent trip to Hong Kong, I found that it was a rare sight to see, almost a was rare to find. The reason is simple: if you could get your dishes fresh and hot from the kitchen, why would customers choose cold and stale plates from push carts which may or may not have what you want if and when they finally make their way around to your table. Here at Toa Toa, the dishes are served a-la carte, through a menu system where you write down the number of plates you want of each item, so that it comes fresh and hot from the steamers and woks.
Unique to Toa Toa is their famous Sate Squid, a dish made popular in south-east Asia, flavorful and full of spices such as tumeric, soy sauce, and more. Customers are known to come from afar just for this one dish. In addition to dim sum, they serve tasty noodle dishes such as Singapore noodles, won ton noodle soup, beef chow fun noodles, soy sauce noodles, hsia mien noodles, and more.
If you are ever in South Florida, make sure to drop by Toa Toa Chinese restaurant and have a cup of tea, savoring the wonderful dim sum dishes here .
Closed Wednesdays, they are open every other day at 11:00am and serve dim sum all day.
Toa Toa Chinese Restaurant
4145 NW 88th Ave
Sunrise, FL 33351
(954) 746-8833
toatoachineserestaurant.com/
*Full disclosure: I am a very lucky man to be able to eat dim sum all the time when I visit South Florida haha.