SECOND ANNUAL WINTER GARDEN HARVEST FESTIVAL 
CELEBRATES LOCAL FARMERS
WINTER GARDEN, FL — A Local Folkus, LLC, producer of the fall Winter Park Harvest Festival, is partnering with the City of Winter Garden to produce the second annual Winter Garden Harvest Festival on Saturday, May 4, 2013.
The outdoor fest will be held in the heart of Winter Garden's downtown historic district and will showcase West Orange County's local producers through a farmers market (9:00 am – 2:00 pm), farm to table dinner, gardening workshops, cooking demonstrations, tours, live music, and more family-friendly activities throughout the day! Kids of all ages will enjoy a still life painting lesson of a fruit basket, while the adults can relax in the beer garden adjacent to blues and bluegrass performers.
From 2:00 – 7:00 pm, everyone can beat the afternoon heat by exploring more events downtown. You can learn to make a croissant at Sweet Traditions, sample fresh juice from Seeds Natural Market, and catch the viewing ofGROW!, a film capturing the energy, passion and independence of a fresh crop of young farmers.
That evening, enjoy a Farm To Table Dinner set in Winter Garden's beautiful downtown pavilion. The ticketed dinner will highlight West Orange County's talented chefs, farm-fresh ingredients from local producers, as well as Central Florida's best micro brews and spirits.
The Farm to Table Dinner will feature locally sourced and seasonally fresh foods for an unforgettable experience, prepared by local chefs, Rob Gioia and Edwin Martinez from Al Fresco, Kevin Tarter from Chef's Table, Jamie McFadden from Cuisiniers, and the talented bakers of Sweet Traditions.
This event is an opportunity to celebrate the City of Winter Garden's farming heritage, while spotlighting its modern connection to the local food scene. In an effort to build on the community's unique history and offer more options to its citizens, the City of Winter Garden has made local food a priority. The city has championed an award-winning farmers market in the Downtown Pavilion, and has furthermore developed a farm incubation program to help small farmers grow their businesses on city-owned land. Through these efforts, and through the annual Winter GardenHarvest Festival, the city will continue to strengthen its community bonds and will further the availability of local food to its citizens and businesses.
 *Purchase your tickets for the Farm to Table Dinner – here.
*Interested in sponsoring this event, please click – here.
*Want to be a vendor? Apply here.
www.WinterGardenHarvestFestival.com
https://www.facebook.com/pages/Winter-Garden-Harvest-Festival/385979404751099
TastyChomps.com's Photos from 2012 Winter Garden Harvest Fest!
ALSO at the Winter Garden Harvest Festival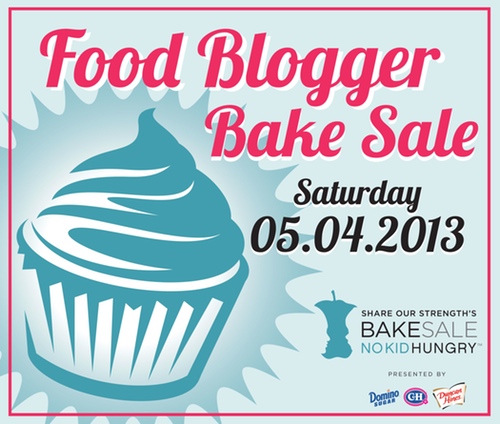 This is third year of the Central Florida Food Blogger Bake Sale to benefit Share our Strength – this just one of many bake sales held all over the United States to raise money.  Last year this bake sale raised over $1400 and our goal this year is to raise at least $2000.
Funds raised by nationwide Bake Sales for No Kid Hungry support Share Our Strength's No Kid Hungry campaign, which is ending childhood hunger in this nation by ensuring all children get the healthy food they need, every day. By connecting kids in need with nutritious food and teaching their families how to cook healthy, affordable meals, the No Kid Hungry campaign surrounds children with healthy food where they live, learn and play. Share Our Strength's focus is on long-term change – the difference between just feeding a child today and making sure that children in the United States never go hungry. Since 1984, Share Our Strength has raised and invested more than $376 million in the fight against hunger —including more than $9.6 million through Bake Sale for No Kid Hungry.
Where and When: At the Winter Garden Harvest Festival on Saturday, May 4th from 9am to 2pm.  Even if you are on a diet, make sure to come out and throw a few coins in the donation box or buy a raffle ticket and check out the Winter Garden Harvest Festival.  It is an amazing event and there is an awesome splash pad for kids (both big and little). If you are not near Winter Garden, click here to find a bake sale near you.
What: We'll have from cakes to brownies, cake pops to cupcakes and doughnuts and more for sale! We'll also have some awesome raffle prizes. If you can't attend, you can donate at our Share Our Strength page.
Bloggers Who Will Be There:
The Little Kitchen
Katie's Cucina
Kokocooks
Forkful
Live Pretty
Simply Southern Baking
My Sweet Zepol
Couture Palate