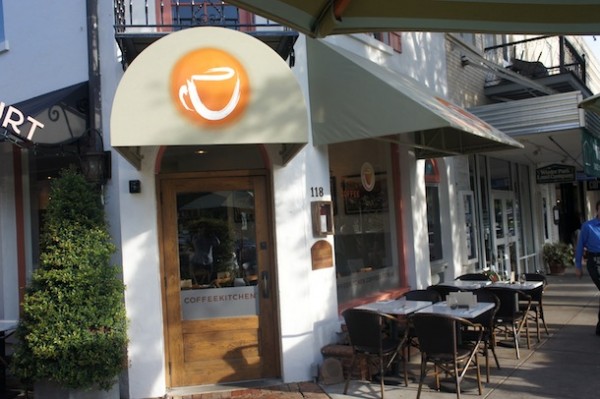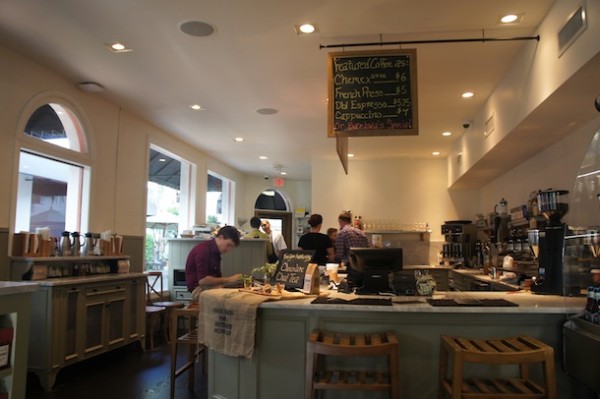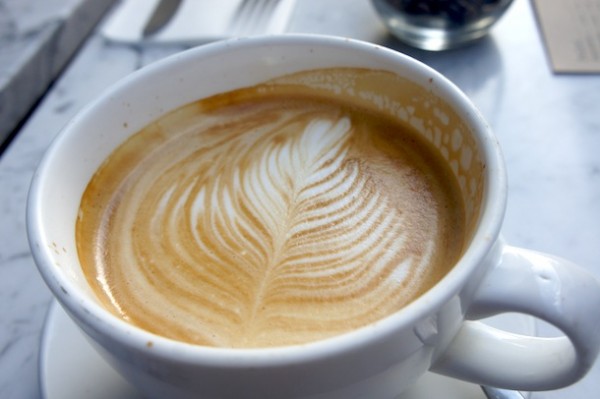 I was recently invited to Barnie's Coffeekitchen on Park Avenue to try their weekly chef's dinner menu and talk to their management about some of the upcoming projects at Barnie's.
Their dedication to community and food is refreshing and evident in their sourcing of local ingredients from local farms.
Interview with Barnie's Coffeekitchen Executive Chef Camilo Velasco, an alumni of Disney's Victoria and Albert's, Chef Norman Van Aken's Norman at the Ritz Carlton and Tuyo in Miami.
Ginger ruby red – sparkling Cava wine – poured over  ginger and ruby red grapfruit juice ice.
The weekly chef's dinner menu is always changing and can be had at Barnie's CoffeeKitchen on Park Avenue only Fridays and Saturday evenings for now
Snapper ceviche crudo with Florida Citrus – orange, lemon, grapefruit marinade
Wild Mushroom Tart – Hen of the Woods mushrooms in a rich truffle scented custard, baked in a flaky crust – one of my favorites!
Pompano wrapped in Bresaola with an herb potato gratin and tomato confit
Moroccan Spiced Lam Rack – cooked sous vide – over a bed of Harissa spiced lentils and herb crusted potatoes.
Roasted Figs with Tahitian Vanilla Gelato, Pedro Ximenez sherry
Barnie's CoffeeKitchen Executive Chef Camilo Velasco with Barnie's CoffeeKitchen President/CEO Jonathon Smiga
All in all, the menu is very impressive and is definitely a must try. The kitchen wins extra kudos points for working in the limited space that they have and without real stoves – creativity points all around.