The ink is now dry and the lease has been signed. In an exclusive to TastyChomps.com, we have been notified that 8 N Summerlin Ave, the location in Thornton Park once home to Tijuana Flats and most recently Tex-Mex restaurant Verde Cantina, will now soon be home to Jinya Ramen Bar. Construction and re-modeling will be underway in the coming months.
Brandon Delaniois, an associate at JLL, told us, "We had a blast working on this deal representing these passionate restauranteurs at an iconic mixed-use development in the trendy Thornton Park neighborhood of Downtown Orlando. JINYA Ramen Bar will deliver exceptional quality and enhance the diversity of dining choices in downtown. #JLLRetail #RetailIsntDead #BusierThanEver #TastyChomps."
Partners Taff Liao and Eric Jakab are bringing Jinya Ramen Bar, the modern Japanese restaurant featuring authentic ramen along with a variety of tapas dishes, to Orlando sometime in early 2018.
Currently, there are over 20 Jinyas worldwide from Houston to Las Vegas to Vancouver and DC.
Partner Taff Liao tells us, "Orlando has always been home to us and with its booming food scene, we think that JINYA would be a great addition to the city."
"After living in Houston, one of the biggest culinary hubs in the U.S. and traveling to Japan, we've had the opportunity to try many ramen shops. We found that JINYA's ramen rivaled the best and so we wanted to bring JINYA's world class ramen to our hometown."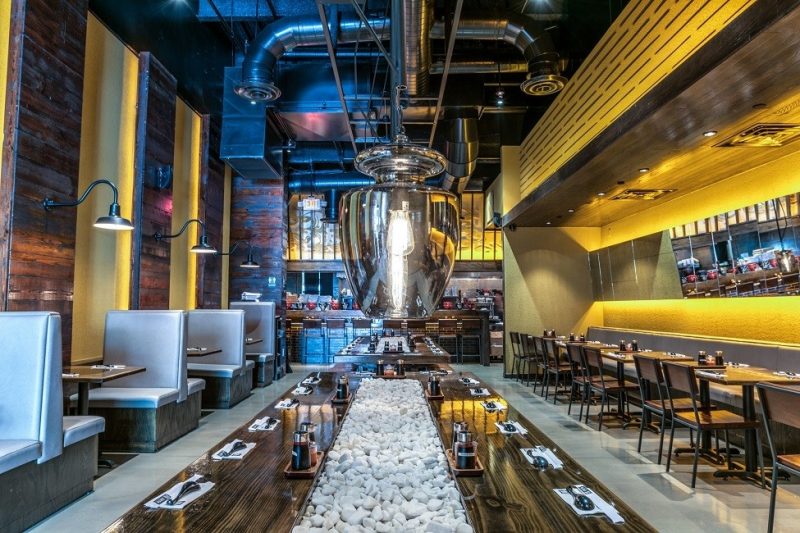 What is special about Jinya?
Tomonori Takahashi, the founder of JINYA, is a very successful restauranteur in Japan and the United States. His ramen recipes are the most authentic and delicious of any ramen shop in the states. A significant focus is placed on the broth which is slowly simmered for more than 10 hours to create a thick, flavorful, and delicious eating experience.
Most Popular Dishes at Jinya Ramen Bar:
For Ramen: Tonkotsu Black and Spicy Chicken.
For Tapas: Jinya Bun, and Crispy Chicken.
JINYA introduces ramen to all palettes with chicken and vegetarian broth options aside from the traditional pork.
Stay tuned for more information coming soon on the development of Jinya in Thornton Park. To find more about Jinya, visit https://jinya-ramenbar.com